Jet Ski Experience (15 Minutes)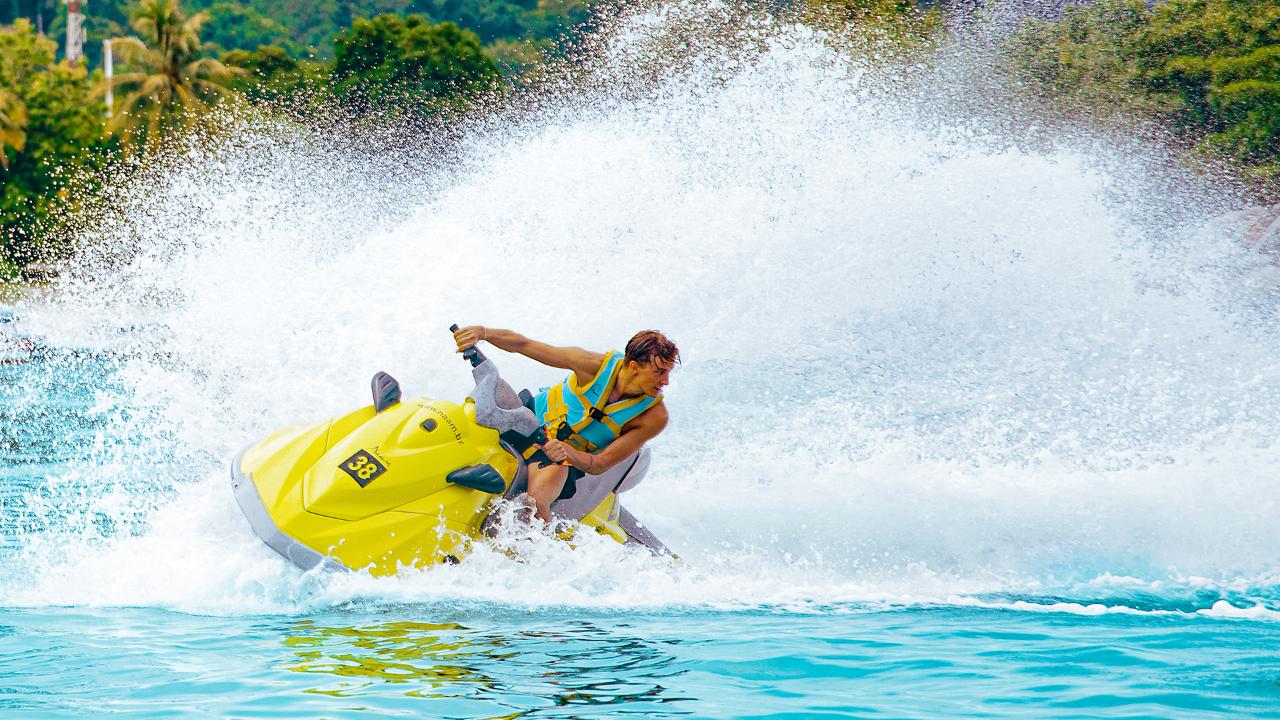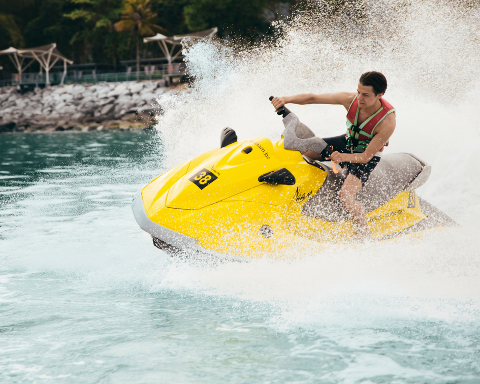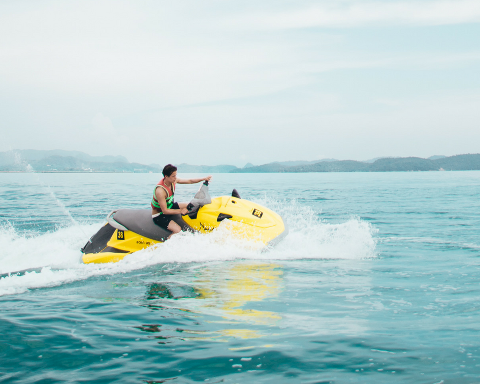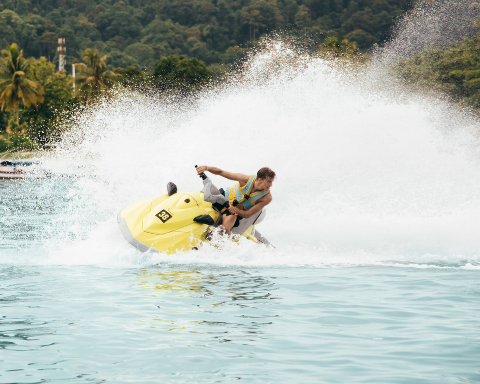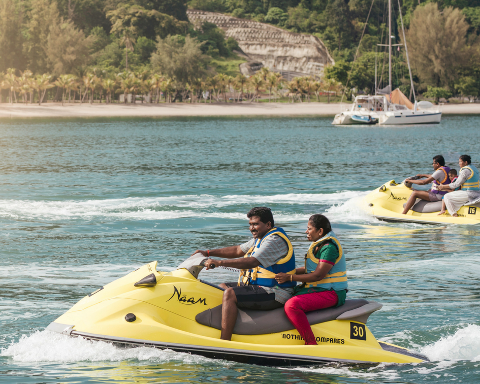 Duration: 15 Minutes
Location: Langkawi, KedAH
Product code: JSE15
By Buzzard – YAMAHA Waverunner VX 110

Take a trip like no other as you head out into the Andaman Sea on one of our state-of-the-art jet skis. Whether you ride alone or with a partner, you'll have a memory for life as you take full advantage of the exhilarating speed and thrust of our jet skis. As you power along, you can experience the stunning views around Paradise 101. Or why not make your ride even more memorable and glide along the waves at sunset.
This amazing Jet Ski experience also gives you exclusive access to Langkawi's number 1 private island destination – Paradise 101.
*No. of guests : 1 – 2 per jet ski. (Up tp 150kg maximum for 2 Riders)
Activity Location: Paradise 101 (right behind the Danna Hotel)
What is included?
FREE Return Boat Transfer from Jetty 101 to Paradise 101
FREE Entry to Paradise 101
Full Safety Briefing
Safety Marshall on standby
Lifejackets are provided for your safety
***The package does not include transfer to the activity location. To book a transfer, click here https://www.naam.bz/packages/.
JET SKI FAQ'S

1. Do we have a guide ?

Yes, we have a marshal to guide you all throughout the activity/ tour.

2. Are children allowed to do water sports ?


Minimum child age for all water sports activities is 8 years old and must be accompanied by an adult/ marshal.

3. Can expectant women take part in water sports activities ?

Highly not recommended due to safety concerns.

4. What should we bring with us ?


We would suggest you to bring extra clothes, sun blocks, sunglasses, dry bag (if you have valuables you want to protect) and extra cash for a nice relaxing chilled drink after your trip on Paradise 101!

5. Can we pay direct by credit card or debit card ?


Yes, you have the options of paying by Credit Card/Debit Card or Paypal if you have Paypal Account. On the payment screen both options are available.


6. Do you provide hotel pick up ?

Yes, ONLY PRIVATE packages are inclusive of hotel pick up. Shared packages and activities DO NOT include a private pickup. Private Transfers can be booked separately.

7. If the weather is not good, do we have options ?

Yes, we do provide alternative options if the weather is not good we can either, reschedule the activity to the next day without any charge or provide a full refund through the PayPal system using the same payment method that was used to purchase the activity/package.